SKI AND EQUIPMENT RENTAL
The ski set includes:
Skis + Boots + Helmet + Poles
The snowboard set includes:
Snowboard + Boots + Helmet
SKI RENTAL PRICE
SKI SET
half day*
1 day
2 days
3 days
4 days
5 days
6 days
7 days
+1 day
Earnest**
Ski Set Standard
150
180
360
520
670
810
950
1070
120
4500-5500
Ski Set Premium
200
250
500
720
940
1150
1350
1580
180
5500-6500
Ski Set Top
280
350
700
1020
1340
1650
1950
2240
250
7500-9500
Ski Set Standard Kids
90
120
240
350
440
530
610
690
70
3000-4000
Ski Set Premium Kids
150
180
360
520
670
810
950
1070
120
4500-5500
SNOWBOARD SET
Snowboard Set Standard
150
180
360
520
670
810
950
1070
120
4500-5500
Snowboard Set Premium
200
250
500
720
940
1150
1350
1580
180
5500-6500
Snowboard Set Top
280
350
700
1020
1340
1650
1950
2240
250
7500-9500
Snowboard Set Standard Kids
90
120
240
350
440
530
610
690
70
3000-4000
Snowboard Set Premium Kids
150
180
360
520
670
810
950
1070
120
4500-5500
** valid documents (passport, ID card, driving license) or the monetary equivalent of the cost of equipment are accepted as earnest
---
Do you want to rent winter equipment for vacation in Carpathians?

We offer a set of skis or a set of snowboard, or separate equipment of your choice.

Also available for rent: helmets, masks, goggles, protection, sticks, sleds, jackets, pants, gloves, boots and other special equipment.

Are you interested in the price of renting ski clothes or renting ski suits? In the price section, you can find the necessary information on the prices of ski suits in Bukovel.
Detailed prices for equipment rental 👈
---
HOW TO CHOOSE SKIS ? 👈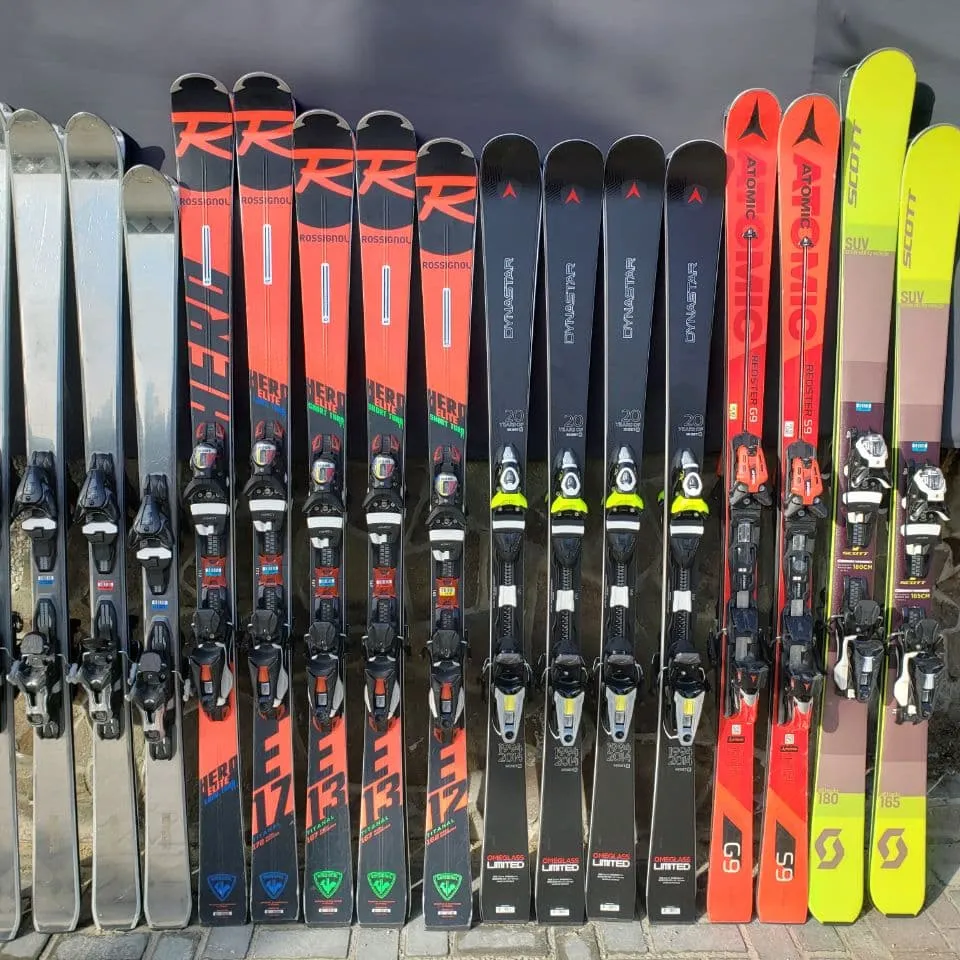 If you are planning a tour to the Carpathians, to one of the ski resorts - Yaremche, Mykulychyn, Vorokhta, Tatariv, Yablunytsya, Polyanytsya, Bukovel, Yasinya, Dragobrat, etc. - but have not yet decided where to buy or rent skis, snowboards or other equipment for winter holidays, then X-DRIVE® is at your service.
Recommendations for ski selection and ski length 👈
---
BUKOVEL SKI RENTAL 👈
Do you want to rent a set of skis directly in Bukovel? X-drive ski rental is right there!

Or find the nearest rental point on the map:
---
CROSS-COUNTRY SKI 👈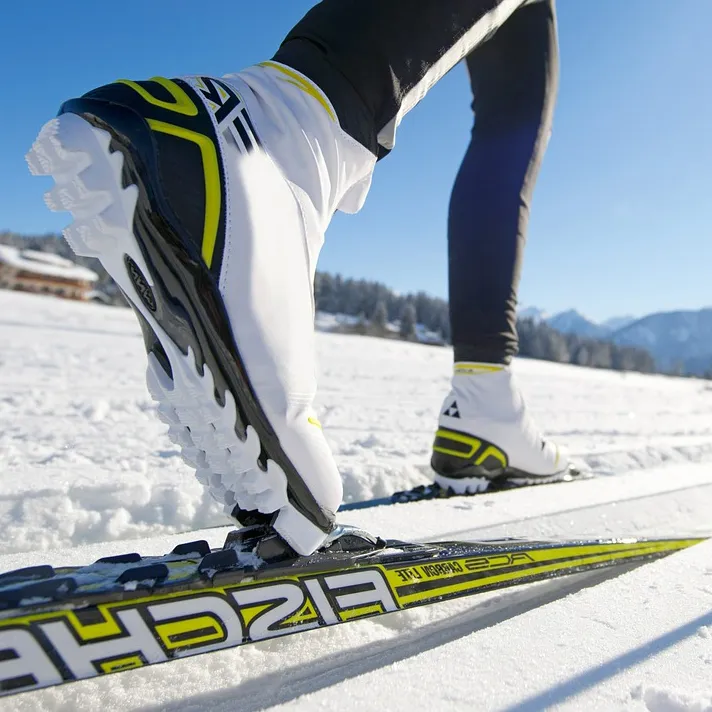 The first cross-country ski rental center in the Carpathians.

Cross-country skiing is available to everyone. This is a pleasant kind of winter vacation, and at the same time a good cardio workout, in which it is easy to adjust the intensity and speed. Cross-country skiing takes place on a flat surface, you do not need to use the lift.

The price of the set is 350 UAH/day.
---
SKI TOUR 👈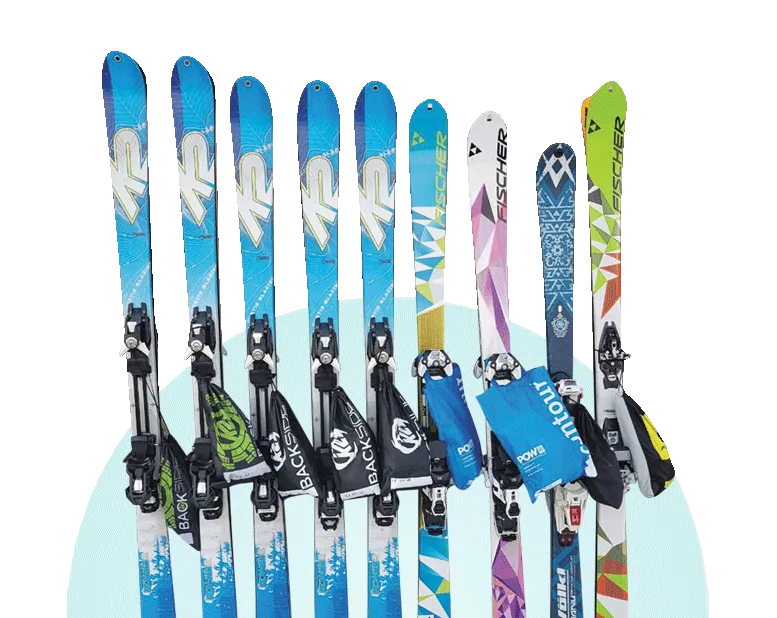 Exclusive offer - only from us you can rent a set of ski tour.

Ski tour - is the passage of cross-country routes on special skis, including ascents and descents , which makes it possible to descend from the slopes to where are no lifts.

The price of the set is 600 UAH/day.
---
ADVANTAGES X-DRIVE 👈
- Wide choice of equipment
- Simple rental rules and polite staff
- All skis are regularly serviced by professional machines of firms Montana and German Reichmann
- There is no charge for damaged equipment in case of breakdowns
- Located directly on the way to the resorts, no need to go anywhere
- For your convenience, a lot of free parking spaces
- Speed of service, we serve up to 45 people per hour, if they decide on the order

---
👉 LEAVE A REVIEW 👈
Your opinion is very important to us. Please leave us your feedback.
Ski and snowboard rental, service, repair and sale of equipment in Bukovel, Polyanytsya, Yablunytsya, Tatariv and Yaremche.
X-drive network of ski equipment rentals in the Carpathians. Relax with Drive!
---
We have been working since 1994 so that you can relax with pleasure 🙂